100% plant-based, rich in fibre, low in calories, flavour-enhancing with a significant environmental and societal impact: acacia gum possesses all the necessary qualities to captivate gummies, the playful form of supplements currently booming in the food supplement market.
Acacia, a Gum with Nutritional Fibre!
Acacia gum, also known as gum arabic, is a resinous exudate extracted from the Acacia senegal (L.) Willd tree. Sudan and other sub-Saharan African countries such as Chad, Nigeria, Senegal, Mali, Niger, and Mauritania are the main producers of these solidified sap fragments 1.
Once harvested and dried, these precious amber aggregates are either crushed or transformed into a versatile powder by industrial stakeholders, with two of the major players being French companies: Alland & Robert and Nexira. Together, they represent over half of the global market for gum arabic 2.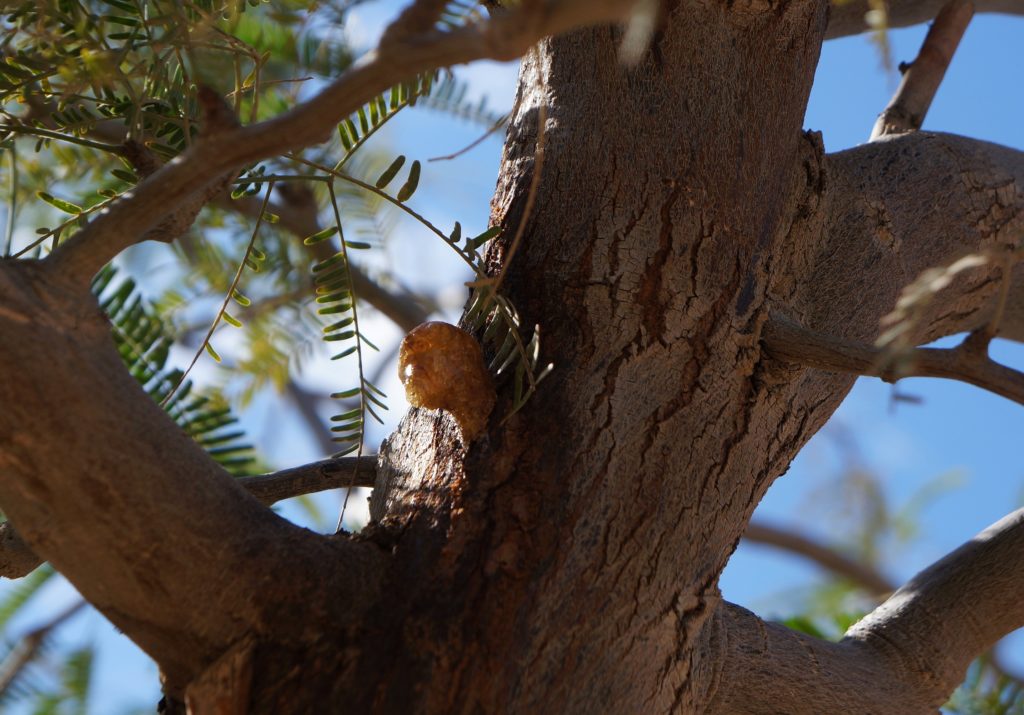 This texturising agent, also labelled as E414, is highly sought after by the food industry due to its emulsifying capacity, stabilising properties, and ability to capture flavours, making it an essential ingredient in beverages and sweets.
Beyond its technical properties, acacia gum is also valued for its high fibre content (ranging from 91% to 97%) and beneficial nutrients such as calcium, magnesium, and potassium. Since December 2021, the FDA has authorised the qualification of acacia gum as a "dietary fibre." 3
This means that its beneficial effects on human health are officially recognised, including the reduction of postprandial glycemia, improvement of digestive comfort, and its role as a source of prebiotic fibres 4.
Acacia gum also has the notable advantage of not contributing to tooth decay. As a non-fermentable carbohydrate, it does not feed the mouth bacteria responsible for acidifying dental plaque 5.
Gum Arabic: Ecological and Sustainable Production
Before becoming an indispensable ingredient for Western industries, acacia gum primarily serves as a source of income for entire villages in the Sahel region.
Generations of men and women have learned how to cultivate gum-yielding trees (in the wild, only one in 10,000 acacia species naturally produces resin). They also know the purely manual methods for tapping the trees to extract their valuable sap, as well as cleaning and drying techniques that ensure the production of high-quality gum.
The production of gum arabic also protects the soil from erosion thanks to the tree's root system, which slows down desertification. These "gum trees" store CO2 and contribute to soil fertilisation by providing significant amounts of nitrogen, phosphorus, and proteins. Senegalese acacia plantations also help maintain high biodiversity along the edge of the Sahara.
Major industrial stakeholders involved in the transformation of this resin must ensure that producers are adequately compensated for the difficulty of their work and their expertise. The two main stakeholders, Nexira and Alland & Robert, are committed to sustainable development practices that aim to protect this resource, improve producers' income, and contribute to the development of this supply chain 6,7.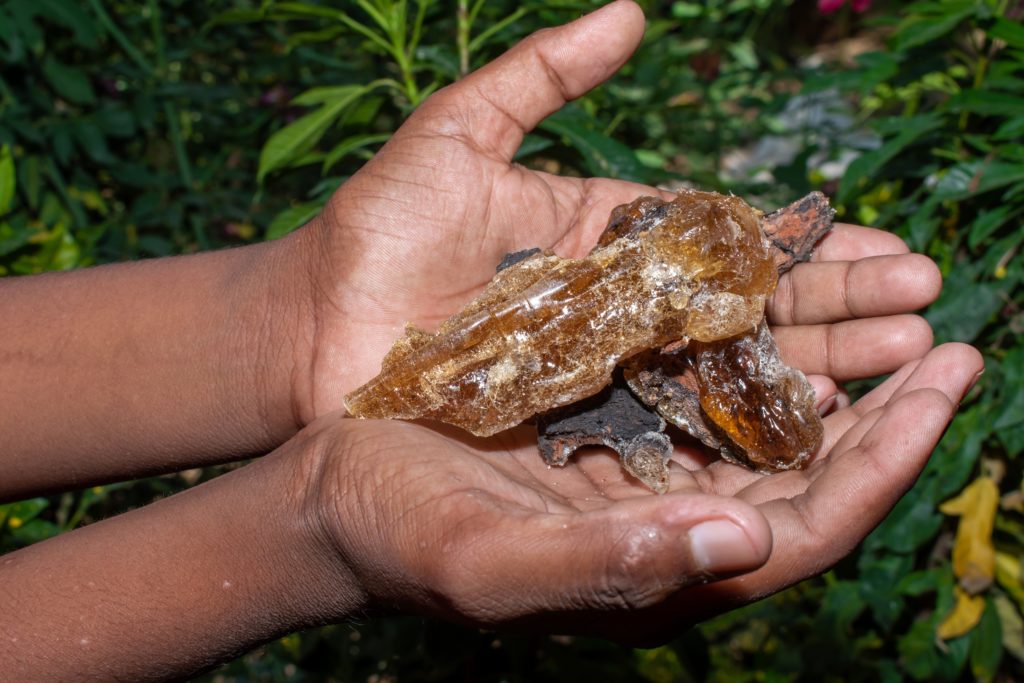 Emiga, a company specialized in sourcing this matter8, has also distinguished itself with the creation of the "Niger Acacia Senegal Plantation Project." 9
Initiated in 2005 by Thierry Dulon and his associate Boureima Wankoye This project was originally part of the Kyoto Protocol's efforts to reduce greenhouse gas emissions. Its objective was to restore deforested and degraded lands in Niger by empowering rural communities to adopt sustainable agroforestry through the cultivation of indigenous species, specifically Acacia senegalensis.
Thierry Dulon explains, "Thirty-three village communities have received carbon credits, and the income generated by cultivating acacia has enabled them to invest in healthcare, education, and the construction of seed farms."
Acacia gum is not just a plant-based gelling agent. Its added value lies in the nutritional and sensory properties it offers to consumers of food supplements. It provides the rapidly growing gummy market with an innovative, healthy, and sustainable alternative to the more traditional fruit pectins.
When Gummies and Acacia Gum Make a Perfect Pair
In search of the ideal texturising agent capable of combining taste pleasure, technological properties, and nutritional benefits, gummy manufacturers see the potential of incorporating this plant resin directly from Africa.
These food supplements, resembling candies, are primarily composed of fruit pectin extracted from food industry by-products. Based on its dual technical and nutritional role, acacia gum possesses all the advantages to diversify this market segment and enhance the "health" aspect of gummies, which is sometimes overshadowed by sugar and taste.
Thanks to its emulsifying properties, acacia gum stabilises flavours and essential oils, providing an optimised sensory experience for the consumer 10. Its texture enables forming a protective film in the mouth and throat mucosa, with the prolonged release of active ingredients.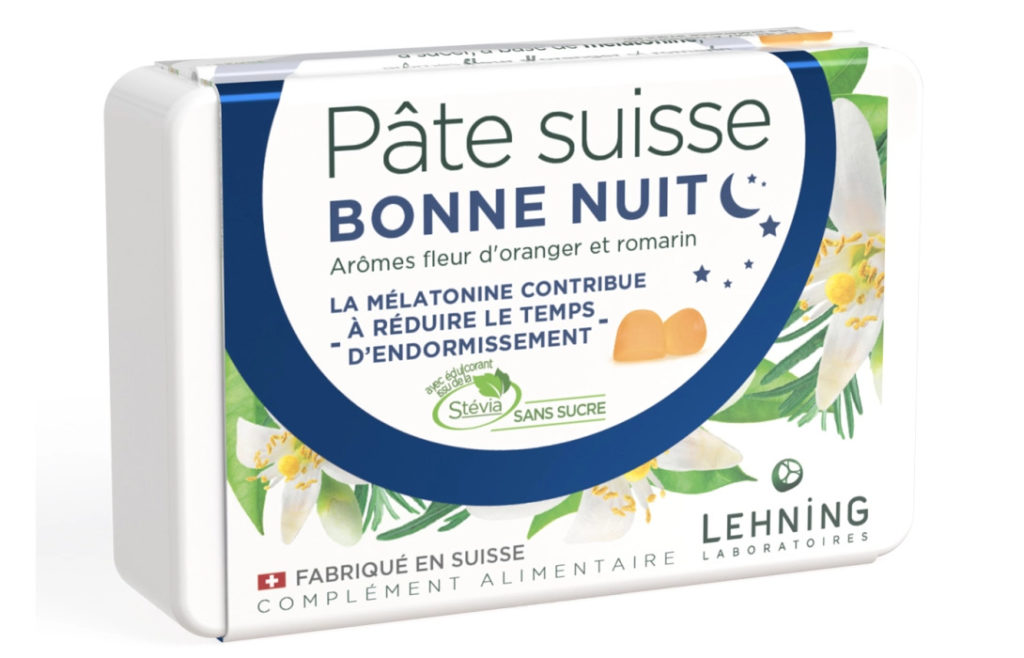 The brand "Pâte suisse" from Lehning Laboratories has successfully highlighted the health positioning of acacia gum by featuring it in a complete product range of nine "sugar-free Swiss pastilles." These gummies are formulated with polyols (sorbitol and maltitol syrup), low-calorie sweeteners 11.
Lehning's communication states, "Made from 100% natural acacia gum, Swiss pastilles fulfill all daily needs, including soothing sore throats, relieving coughs, improving sleep, and addressing vitamin deficiencies."
The Mémé brand highlights the prebiotic properties of acacia gum as its star ingredient 12.
Mé-Mé's communication states, "Rich in fibre, acacia sap aids digestion and is recognised as a natural prebiotic and excellent anti-inflammatory. Mé-Mé gummies are highly recommended after meals or coffee."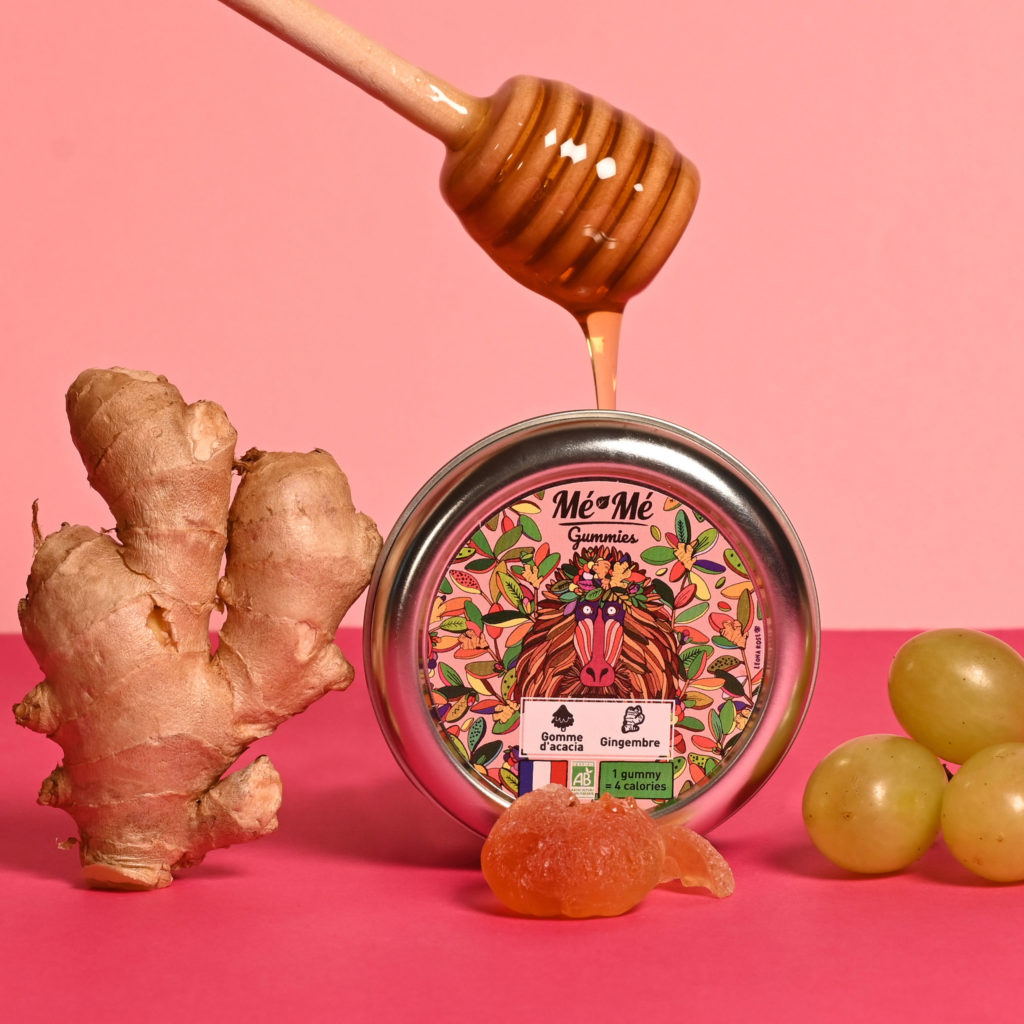 BOTANI BRANDS: The Architect of Your Natural Solutions for the Development of Gummies and 2.0 Lozenges. The BOTANI BRANDS team guides and supports you in formulating acacia gum-based nutritional gummies that will attract users seeking effectiveness, sensory pleasure, and responsible consumption.
Sources :